Weather Forecast
Today: Many clouds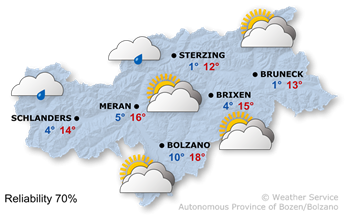 Cloudy sky with local showers during the day. Highest temperatures between 10° and 18°.
---
Tomorrow: Unstable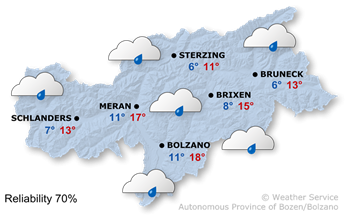 On Thursday many clouds, in the afternoon and evening rain showers. Maximum temperatures between 11° and 18°.
---
Next days Weather forecasts: Changeable
On Friday still unsettled conditions, only some sunny spells and rain showers. Partly sunny weather on Saturday in the souther parts of the region with low clouds in the morning. On Sunday quite sunny weather, during the day more clouds in the North. Foehn winds in many valleys. Sunny weather on Monday.